Sale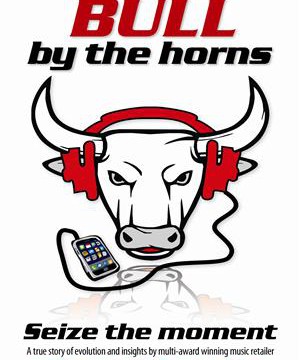 Description
Multi award winning businessman Barry Bull reveals through his fascinating two-part book, Take the Bull by the Horns, how his pursuit for independence in the fickle music industry was a journey crammed with ecstatic highs and equally disappointing lows.
In part one Barry shares his recollections of the evolution of the Australian music scene. He lived and breathed music from the 1950s onwards and became a conduit between the dream makers (the artists) and the dream takers (his customers.)
Part two reveals a remarkably simple, yet effective, business and life plan that enabled him to evolve and succeed where many failed.
Rejoice and cry along with Barry as he embarks on a very private rite of passage through his quest for supremacy and survival in a business littered with broken dreams. With rock 'n'roll being his centre of gravity, life was never dull—and for more than twenty-five years Barry kept his award winning Brisbane business, Toombul Music, in the spotlight of the Australian music and retail industry.
This is an inspirational true story of Barry's encounters with superstars such as Sir Cliff Richard, Michael Crawford, Neil Diamond, Slim Dusty, Willie Nelson, Billy Joel, Meatloaf, Boz Scaggs and many others. But it is how he embraced the inevitable transformation of the music industry—the digital revolution—and adapted to change, that makes this story so insightful.
Read this book and find out why a tiny creature of nature, and a cyclone called Internet were unexpected forces of change in his world. Why No is negotiable. Why seven rules of engagement provide a blueprint for success. And why, despite the best intentions, true occupational passion in life is not easily found – until you take the bull by the horns. It then finds you.