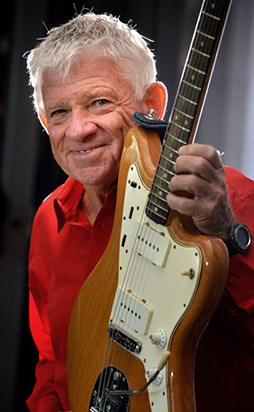 Barry Bull OAM is a six decade Australian music industry veteran.
A former musician, and national record company executive, he is best known for his multi-award winning Brisbane business Toombul Music, which he kept in the spotlight of the Australian music industry for over 25 years.
This iconic business went on to win over thirty Westfield retail awards including the prestigious National Individual Specialty Retailer Award three times. In 1997 Barry was an inaugural inductee into the Westfield Hall of Fame for retail excellence, 2001 presented with a Westfield Legend Award, and 2003 honoured with a Commonwealth Centenary Medal for distinguished achievement in business.
Barry is a published author of 'A little Bull goes a long way', 'My little book of Bull', 'The Bullseye Principle', 'Take the Bull' by the Horns', business books, and compiler of Music for Cruizin' CD series released through Sony Music,
which earned him an ARIA gold album award in 2014.
Barry has reunited with his musical roots and performs live musical concerts of his memoirs, the latest of which is The Gift of Sound fund-raising presentations, supporting awareness for hearing impaired children. An acknowledged Community Champion for 'Hear and Say', and an active member of the Mooloolaba Surf Club, in the 2019 Australia Day Honours list, Barry was awarded a Medal of the Order of Australia (OAM) for service to the performing arts, particularly through music.
A passion for early morning ocean swimming, and playing his vintage Fender guitar, his latest project is completing a book of memoirs in honour of his late wife Kayleen. Two sons, a daughter and seven grandsons are his legacy.
Contact: PH. 0419 331 125 E: barry@barrybull.com Web: www.barrybull.com